IMUNIFYEMAIL: CUTTING-EDGE EMAIL SECURITY SOLUTION FOR OUTBOUND SPAM PROTECTION
Safeguard your server IP reputation by eliminating outgoing spam and save time and effort maintaining your email servers
*It runs on Imunify360, the most comprehensive security suite for Linux servers.
Imunify Email

offers several benefits, including:
Prevention of unauthorized bulk mailings
Reduction of outbound spam-related support tickets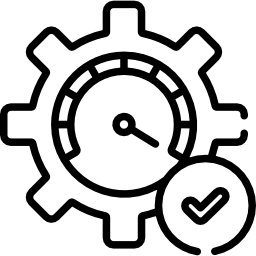 Protection of server IP reputation
Ensuring delivery of emails to intended recipients
Save time and money

by reducing massive efforts on outgoing spam
ImunifyEmail is an Imunify360 add-on that offers advanced email protection. It prevents unauthorized bulk mailings, reduces spam-related support tickets, optimizes resources, protects domain reputation, and ensures the delivery of emails to intended recipients. Its first version focuses on protecting outbound email traffic by placing users' emails into quarantine for added security. ImunifyEmail is an essential tool for hosting providers looking to offer a secure and reputable email service.
Your support team's time is priceless. Take this opportunity to eliminate the workload of outgoing spam related support tickets.
Sign up here to be one of the first few to try it
Frequently Asked
Questions
What is ImunifyEmail?
ImunifyEmail is a cutting edge email security program with filtering capabilities for outgoing spam emails that secures your IPs from being blacklisted and ensures that your emails are delivered to the intended recipient.
How do I install/enable ImunifyEmail on my Imunify360 dashboard?
Here is detailed documentation on installation. However, feel free to contact us via the support portal for further help or information.
How do I get started with ImunifyEmail?
We have created a video for you to explore all features of ImunifyEmail. Check it out here.
How can I order ImunifyEmail?
You will be able to order ImunifyEmail either via CloudLinux customer portal or enable it inside Imunify360 application.
What are the system requirements for ImunifyEmail?
ImunifyEmail only runs on Imunify360 on CPanel, so you need Imunfy360 installed on your servers to use ImunifyEmail. Check out this link for the system requirements for Imunify360.
Which control panels does ImunifyEmail support?
For now, ImunifyEmail supports cPanel only but other platforms will be supported in the future.
Where can I find the technical documentation for ImunifyEmail?
You can find all technical documentation about ImunifyEmail here.
Why should I use ImunifyEmail?
If you allow your users to send emails outside, you are subject to spam-sending attacks. It can be stolen passwords, malware on a server, or even account misuse. Sooner or later every server will be the subject of such an attack. Dealing with the consequences of an attack leads to a waste of support personal time and resources. Having anti-spam protection reduces your costs of keeping email delivery running.
GOT ANY
QUESTIONS

ABOUT IMUNIFY EMAIL?
Our top-notch support is here to help.